College Football Schedule, Games 2023: What to Watch in Week 2, TV Channels, Saturday Kickoff Times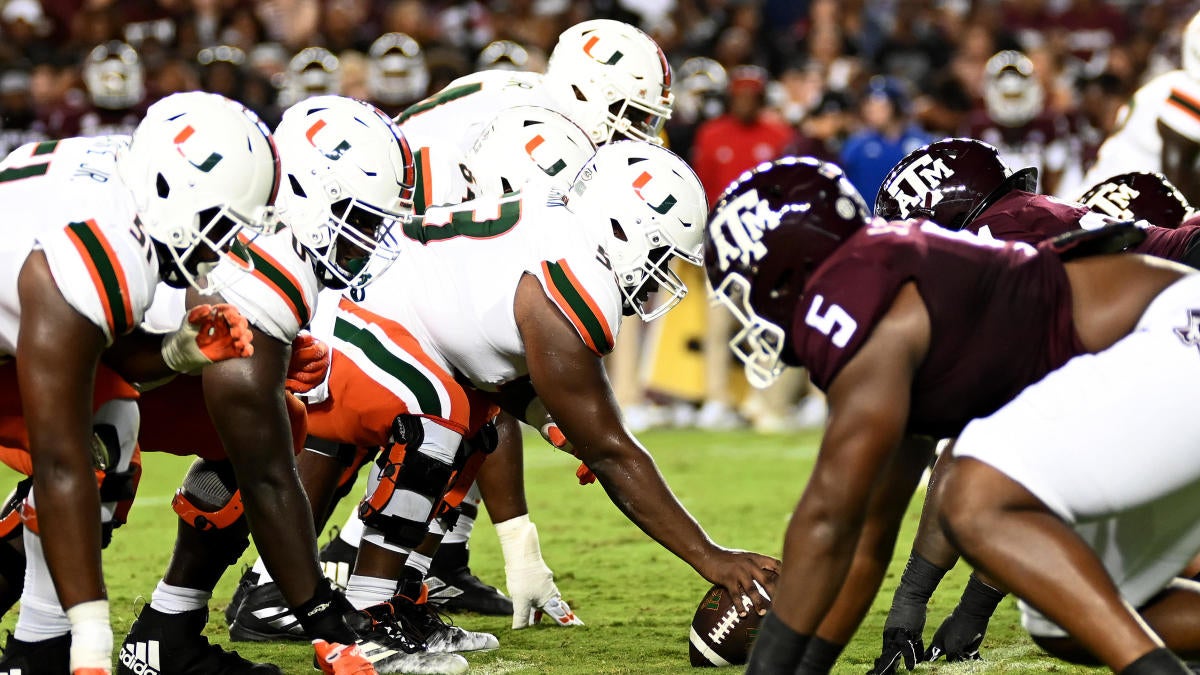 It's about time. 2nd week College football After last season's thriller in Austin, Texas, the season offers the most anticipated non-conference game of the year when No. 11 Texas travels to Bryant-Denny Stadium to face No. 3 Alabama. Crimson Tide Darrell K. Royal-Texas stunned the crowd at Memorial Stadium when Tide kicker Will Reichard connected on a 33-yard field goal with 10 seconds left in the game for a 20-19 win.
However, this season is a bit different. Superstar Bryce Young has Jalen Milrow taking over at quarterback for Tide coach Nick Saban's staff. NFL. The Longhorns, on the other hand, will be sending back Quinn Evers in his second season at the helm. Evers threw for 158 yards in the first quarter of last year's contest, but was injured in the waning seconds of the quarter and missed the rest of the game.
Elsewhere, a key battle between desperate plans for victory will take place on Saturday afternoon. Miami and no. 23 Texas A&M is in a similar situation, hoping for an improvement in offensive success to help it enter the national conversation. The Aggies topped the Hurricanes 17-9 last season in an ugly affair in College Station, Texas, and coach Mario Cristobal's crew will no doubt be out for revenge.
What to look out for on Saturday? Here's a handy visitor guide to help you navigate through all the action.
All times are Eastern
Best games
No. in NC State. 10 Notre Dame — Noon on ABC, fuboTV (Try it for free): Irish football quarterback Sam Hartman made a Heisman Trophy statement in Week 0 against Navy, but has been lost in the Week 1 madness since the Irish rolled. State of Tennessee. The Wolfpack struggled against UConn in Week 1, and a win over Notre Dame will ease fans' fears.
Nebraska No. 22 Colorado — Noon on Fox, fuboTV (Try it for free): Have you heard about the introduction of "Coach Prime" in Colorado? If not, have you been living under a rock? The home opener for the Buffaloes will be a wild one in Boulder, but don't count out the Cornhuskers in coach Matt Rule's second game.
No. 20 Ole Miss at No. 24 at Tulane — 3:30 p.m. ESPN2, fuboTV (Try it for free): This is one of the most underrated games on the Saturday docket. The Ole Miss defense will be in for a big test against Green Wave quarterback Michael Pratt. It can be a wild thing for a minute in New Orleans.
No. in Miami. 23 at Texas A&M — 3:30 p.m. at ABC, fuboTV (Try it for free): The Aggies and Hurricanes gave their fanbases hope when they flashed potent offenses in Week 1 against New Mexico and Miami (Ohio), respectively. The winner will walk out of Hard Rock Stadium with a bang and hope that this will be "the year."
No. 3 Alabama at No. 11 Texas — 7 p.m. on ESPN fuboTV (Try it for free): In the marquee game of the day at Bryant-Denny Stadium, the Longhorns will seek revenge against a Crimson Tide team that answered many offseason questions last weekend. This quarterback battle between Horns star Quinn Evers and Crimson Tide first-year starter Jalen Milroe will be well worth your time.
Best of the rest
Ball State at No. 1 Georgia — Noon on SEC Network, fuboTV (try it for free)

Youngstown State

No. 5 at Ohio State — noon on the Big Ten Network, fuboTV (try it for free)

Delaware

No. 7 Penn State — Afternoon on the Peacock
No. at Baylor. 12 Utah — Noon on ESPN fuboTV (try it for free)
No. 15 Troy at Kansas State — Noon on FS1 fuboTV (try it for free)
Delaware at Army — Noon on CBS Sports Network, CBSSports.com, CBS Sports App (free)

Charleston South

No. 25 at Clemson — 2:15 p.m. on ACC Network, fuboTV (try it for free)
No. 2 UNLV at Michigan — 3:30 p.m. on CBS, CBSSports.com CBS Sports App (free)

Wagner

at Navy — 3:30 p.m. CBS Sports Network, CBSSports.com, CBS Sports App (free)
Tulsa no. 8 at Washington — 5 p.m. on Pac-12 Network fuboTV (try it for free)

Austin Bay

No. 9 at Tennessee — 5 p.m. on ESPN+
No. 17 Appalachian State at North Carolina — 5:15 p.m. ACC Network, fuboTV (try it for free)
No. 18 SMU at Oklahoma — 6 p.m. on ESPN+

Lafayette

No. 21 at Duke — 6 p.m. on ESPN+
No. at Texas Tech. 13 Oregon — at Fox, 7 p.m. fuboTV (try it for free)
No. 14 Grambling State at LSU — 7:30 p.m. on ESPN+
No. 19 Wisconsin at Washington State — 7:30 p.m., ABC fuboTV (try it for free)
UCLA at San Diego State — 7:30 p.m., CBS, CBSSports.com CBS Sports App (free)
Air Force at Sam Houston — 8 p.m. on CBS Sports Network, CBSSports.com, CBS Sports App (free)
No. in the state of Florida. Southern Miss at 4 — 8:30 p.m. on ACC Network fuboTV (try it for free)

UC Davis

No. 16 at Oregon State — 9 p.m. on Pac-12 Network fuboTV (try it for free)
Stanford no. 6 at USC — 10:30 p.m. Fox, fuboTV (try it for free)