Dozens of people have been killed in clashes during the month of Ramadan in Yemen's capital, Sana'a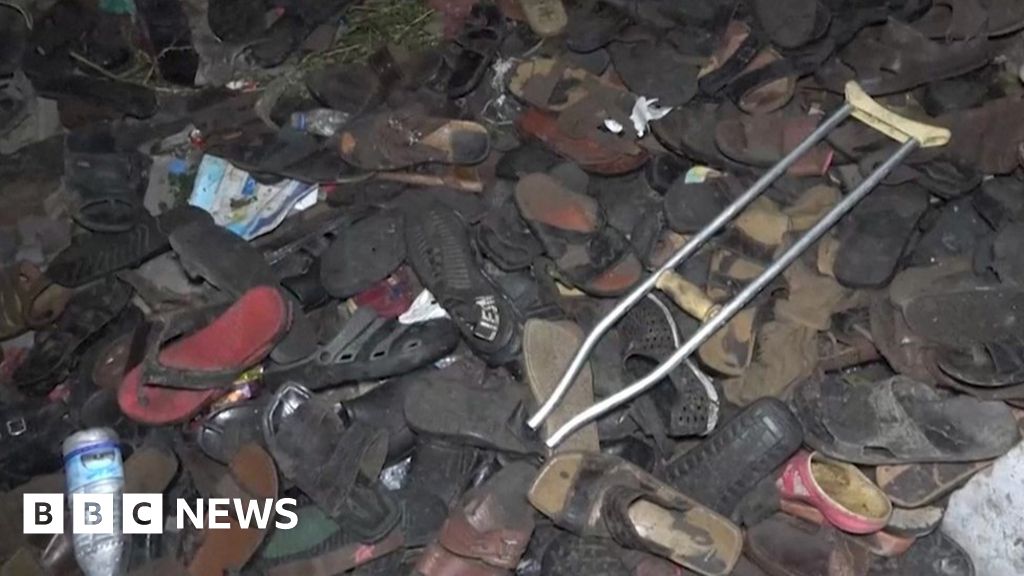 At least 78 people have been killed in clashes at a school in the Yemeni capital Sana'a during a Ramadan charity event, officials said.
Video footage on social media after the incident in the Bab-al-Yemen area of ​​the city showed disturbing scenes.
Reuters reports that hundreds of people flocked to the school to receive donations of around $9 (£7) per person.
Houthi rebels have controlled the city since ousting the government in 2015.
The Home Ministry said those responsible for the distribution have been detained and are being investigated.
A spokesman for the ministry blamed the "random distribution" of funding without coordination with local authorities.
A health official in Sana'a said another 13 people were seriously injured.
"The dead included women and children," a Houthi security official told the AFP news agency on condition of anonymity because he was not authorized to speak to journalists.
The event took place during the final days of the Muslim holy month of Ramadan, which is marked by a period of fasting.
Yemen was devastated by the escalating conflict in 2015 when the Houthis seized large parts of the country's west.
President Abdrabuh Mansour Hadi fled abroad and a Saudi-led coalition of Arab states intervened to restore his rule. However, the military stalemate continued for years.
More than 150,000 people are said to have died in the fighting, and more than 23 million people – three-quarters of the population – are said to be in need of some form of assistance.
Mohamed Ali al-Houthi, head of the Houthi Supreme Revolutionary Group, blamed Wednesday's crackdown for the country's humanitarian crisis.
"We hold the occupying countries responsible for what has happened to the bitter reality the Yemeni people are living due to the occupation and blockade," he said on Twitter.