Cincinnati Bengals Defensive end Sam Hubbard made NFL history when he fumbled 98 yards for a touchdown and gave his team the lead in their wild-card game against the Baltimore Ravens.
Assisted Hubbard's touchdown Cincinnati leads 24-17 Bangladesh will win on that score.
CLICK HERE FOR MORE SPORTS COVERAGE ON FOXNEWS.COM
But NFL fans wondered if the officials had missed an illegal block on the back as Ravens tight end Mark Andrews tried to track down Hubbard. Andrews made a valiant attempt to tackle Hubbard but was unable to do so as Marcus Bailey pushed him out of the way.
Bailey may have blocked Andrews on the sidelines but some fans were hoping for a penalty.
Ravens quarterback Tyler Hundley was rolling before his fumble in the fourth quarter. He had a touchdown pass to DeMarcus Robinson to tie the game at 17 and was poised to give his team the lead after a 25-yard run.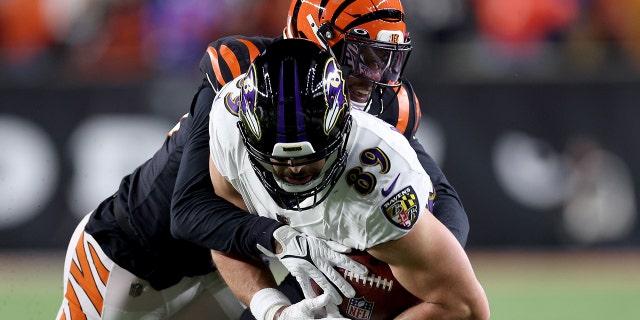 He was met at the goal line by Logan Wilson and the linebacker ran off the ball.
It was the longest fumble return in postseason history.
Hubbard had four tackles and a quarterback hit in the game. Wilson finished with 10 tackles and one forced fumble. The play gave Cincinnati a touchdown and an extra point with about 11:39 to play.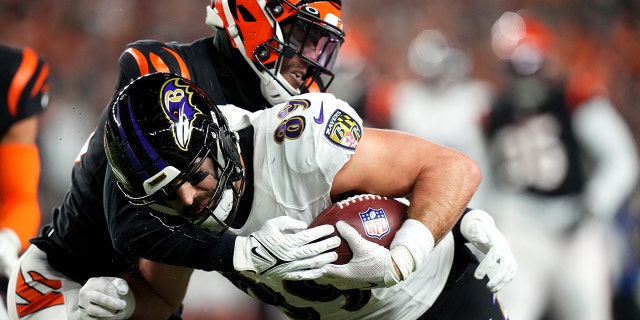 Click here to get the Fox News app
Cincinnati wins the game and faces the team Buffalo Bills in Divisional Round.