One person has died after a tour boat capsized into an Erie Canal water tunnel cave in western New York.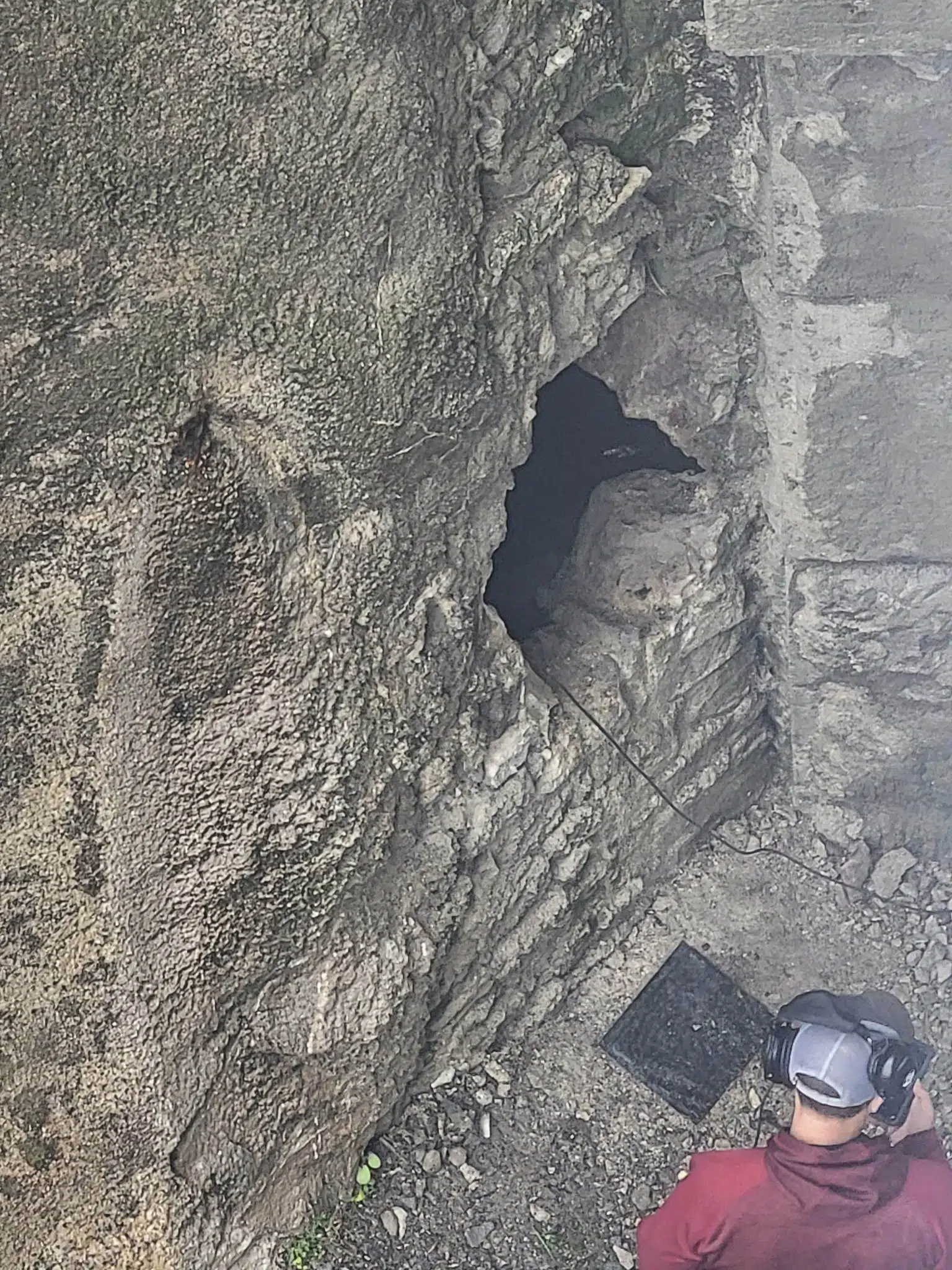 A boat carrying hospitality workers capsized during a tour of a historic underground cave system built to carry water from the Erie Canal below the western New York city of Lockport, killing one person, authorities said.
All 29 people aboard the flat-bottomed boat, operated by Lockport Cave Tours, were tossed into the 5- to 6-foot-deep water when the craft capsized at the end of the roughly 300-foot passage.
These tours take visitors on an underground boat ride through a dim, rickety tunnel that was blasted in the 19th century to transport canal water as an industrial powerhouse.
Some of the passengers who were floundering in the water got out safely on their own. Rescue crews used an inflatable raft to save about 16 people, Lockport Fire Chief Luca Quagliano said.
Jeremy Sviatovy, 42, watched as rescue workers broke open the tunnel to the tunnel with a sledgehammer.
"The water in the caves is very cold," he said.
When rescuers reached the boat, some passengers climbed onto its overturned hull, Quagliano told a news conference.
Officials did not immediately release the name of the deceased. His wife was taken to hospital.
A total of 11 people were taken to hospitals with minor injuries, the fire chief said.
All of the travelers are hospitality workers from all over Niagara County, said Andrea Czopp, chief operating officer of Destination Niagara USA. The agency organized the trip as part of a familiarization tour, he said.
Officials said the specially-built motorboat seats up to 40 people in rows four across. During the ride, a gap of about two to three feet separates the boat and the cave walls on either side.
Officials said no one on board had life-saving equipment. It is not clear whether they are required or provided.
The company that runs the tours did not immediately respond to phone calls and an email seeking comment.
Lockport Mayor Michael Roman said the attraction, located about 20 miles (32 kilometers) northeast of Niagara Falls, has been operating since the mid-1970s without incident. It remains closed during the investigation.
"It's very sad for everybody," he said.
Police Chief Steven Abbott said the cave and canal are private property.
"We have many questions that need to be answered," he said.
Video footage of the scene outside the Lockport Cave office showed a man speaking as he was loaded into an ambulance. Others were wrapped in white sheets and taken to the bus as it rained steadily.
The water tunnel was once the subject of an episode of the Syfy Network show "Ghost Hunters."
___
Associated Press writers Jennifer Peltz in New York City and Michael Hill in Albany contributed to this report.